Alan Wake verrà tolto dalla vendita sugli store online. Lo tolgono perché gli scadono le licenze musicali.
Per questo motivo dal 13 al 15 maggio il gioco verrà scontato del 90% su Steam.
"Alan Wake sale on @steam_games 90% discount starting 5/13. Game will be removed from stores after 5/15 due to expiring music licenses."
Forse è la volta buona che recupero American Nightmare
oh maronna, delitto… bellissimi giochi. Mirko recuperalo assolutamente
Compratelo tutti!!!
Dipende
Il 90% di quanto?
Non sono esattamente un fan
Ma saranno mille lire!
28€ hahaha ok fuck off
ma che cacchio… http://store.steampowered.com/sub/15407/

store.steampowered.com
Includes 3 items: Alan Wake, Alan Wake's American Nightmare, Alan Wake Collector's Edition Extras
Io questo pacchetto lo pagai tipo 4€ 3 anni fa. Su steam stesso, non sui siti di key.
Da quanto ho capito Alan Wake il prossimo 15 Maggio verra rimosso dagi store per una questione di licenze delle musiche. Quindi hanno deciso di metterlo in super-offerta su Steam. Qualcuno ci ha giocato? Vale la pena di provarlo? Premetto che non mi appassionano molto gli horror in genere. Però sembra interessante…
store.steampowered.com
A Dark Presence stalks the small town of Bright Falls, pushing Alan Wake to the brink of sanity in his fight to unravel the mystery and save his love.
Per me è stupendo
per quanto mi riguarda è un vero capolavoro
è uno spettacolo
Io so un po' di parte, perchè vengo dai vecchi survival horror: per me sto gioco è un lungo corridoio senza backtraking. Storia carina ma sta cosa di correre di continuo mi ha stufato da meno di metà gioco in poi.
Prendilo a occhi chiusi! Bellissimo!
Vai tranquillo. Perla rara.
È un gioco che vince su tanti fronti tranne che sul finale, ma forse son gusti personali. Prendilo: si ride!
C'è il dlc che prosegue dal finale.
Preso, grazie dei feedback! 😀
Prima impressione: positiva. La cosa che mi sta piacendo un sacco è il fatto che sia ispirato come sceneggiatura ad un film, ma conserva comunque uno spirito ludico. Nel senso che non cerca per forza di metabolizzare le parti giocabili all'interno della storia come tipo i titoli naughty dogs, ma sono proprio ben distaccate dalla narrazione, quasi come fossero "mini livelli".
Free free nel caso compriate Alan Wake franchise ricordatevi di aggiungere Alan Wake bonus materials dopo l'acquisto altrimenti lo perderete per sempre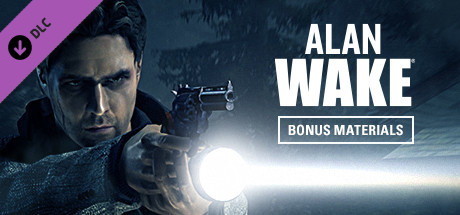 store.steampowered.com
Bonus videosEarly demo videos, making of documentaries, the story of Remedy, Balance Slays the Demon music video and a clip from the Harry Garrett Show. Visual explorationAlan Wake's visual identity guidelines, concept art, production photos, high resolution wallpapers and printable cardboard cutout…