DI CHE SI SARÀ TRATTATO? SCANDALO! [iTunes | Link diretto | Feed RSS | RAW | Permalink]
Super Mario Odyssey, ecco il video musicale dal vivo per la release
http://www.freeplaying.it/2017/10/11/super-mario-odyssey-ecco-il-video-musicale-dal-vivo-per-la-release/
Mario in versione Chi ha incastrato Roger Rabbit! Il 27 ottobre arrivaaahhh!
#YOUTUBE: The School of Life #BRUNODINOI
http://bit.ly/2giAmoI
#VG: Shadow of War #BRUNODINOI
http://amzn.to/2x3nQjQ
Sviluppatore molestato in Naughty Dog esce allo scoperto: Sony voleva insabbiare l'accaduto
http://www.freeplaying.it/2017/10/15/sviluppatore-molestato-in-naughty-dog-esce-allo-scoperto-sony-voleva-insabbiare-laccaduto/
Un ex di Naughty Dog ha raccontato di essere stato molestato da un suo lead, e che quando provò a denunciare l'accaduto a Sony, che in tutta risposta gli offrì 20.000 dollari (che non accettò) per non parlare dell'accaduto
#FILM: La torre nera #MAESTROMIRCO
https://trakt.tv/movies/the-dark-tower-2017
#SERIE: American Vandal #MAESTROMIRCO
https://www.netflix.com/title/80117545
Humble Bundle è stato acquisito da IGN
http://www.freeplaying.it/2017/10/14/humble-bundle-e-stato-acquisito-da-ign/
Humble Bundle acquisito da IGN! Ovviamente però tutto rimarrà come prima!
#FILM: Baby Driver #UOMOBIGGIO #MAESTROMIRCO
https://trakt.tv/movies/baby-driver-2017
Che giochi vorreste su un N64 Classic Mini?
https://www.facebook.com/groups/freeplaying/permalink/1717163878296002/?comment_id=1717279288284461&comment_tracking=%7B%22tn%22%3A%22R%22%7D
https://www.nerdmuch.com/games/147488/n64-mini-classic-games-nintendo-we-want/
#VG: Maldita Castilla #ELDACAR
http://store.steampowered.com/app/534290/Cursed_Castilla_Maldita_Castilla_EX/
#VG: Ghost Recon: Wildlands #ELDACAR
https://ghost-recon.ubisoft.com/
#SERIE: Big Mouth #ELDACAR
https://www.netflix.com/title/80117038
#SERIE: Lucifer #ELDACAR
https://trakt.tv/shows/lucifer
#FILM: Mine #ELDACAR
https://trakt.tv/movies/mine-2016
I PARTECIPANTI MI HANNO DETTO CHE…
Bruno #BRUNODINOI Barbera (blog, Twitter)
SimoneCognome #SAGGIOSIMONE Andreozzi (blog, tumblr, sito, sito, sito, Twitter)
Mirco #MAESTROMIRCO Pierfederici (Facebook, blog, sito, Twitter, Instagram)
Stefano #UOMOBIGGIO Biggio (podcast, YouTube, Twitter)
Alessio #VITADANEGOZIO De Matteo (Facebook, Twitter)
GLI OSPITI MI HANNO DETTO CHE…
Alberto #ELDACAR Belli (Twitter)
GLI ASSENTI MI HANNO DETTO CHE…
Simone #TAGLIAFERRI.IT Tagliaferri (blog, sito, Twitter, Instagram)
GLI STREAMER MI HANNO DETTO CHE…
Matteo #BECKSOFT Beconcini (Twitch)
V. #ANDMIND M. (Twitter)
Davide #MITICODAVIDE Alexandro Fiandra (itch.io, blog, Twitter)
TANTI SALUTI E TANTE BELLE COSE
Un saluto anche agli amici che ci hanno seguito in diretta! Scusate se non vi nominiamo uno ad uno, ma ci vuole davvero troppo tempo per recuperarvi… chi c'era comunque sa!
Ricordate di scriverci numerosi in email: i vostri dubbi e le vostre domande troveranno saggia risposta nella posta del cuore di Simone. E non dimenticate di seguire il nostro fantasticissimo gruppo Facebook!
Per ascoltare l'episodio:
iTunes
Link diretto
Feed RSS
CHI AIUTA FREE PLAYING AIUTA IL PROGRESSO
Volete supportarci? Piaceteci e fateci piacere su Facebook, cerchiateci e fateci cerchiare su Google+, cinguettateci e fateci cinguettare su Twitter e, ovviamente, recensiteci, cinquestellateci e seguiteci su iTunes!
Se siete ricchi sfondati, potete pure farci la donazione o supportarci su Patreon.
Vanessa Wedge nei panni di Elektra, madrina della puntata:
L'immagine di copertina:
http://bit.ly/2gg4iC3
Il brano a fine puntata è Way Out di Ellen Allien & Apparat:
Grazie a Liv, che ci ha fatto il promo finale! La potete trovare su YouTube:
http://bit.ly/2fkeUQ6
CONDIVIDETE O TRA 20 ANNI NE RIPARLIAMO!
Twitter: http://bit.ly/2ys30OW
Patreon: http://bit.ly/2yrWdVz
IL LINK AMAZON PER I VOSTRI ACQUISTI!
http://amzn.to/2rW5cdX
(potrebbe arrivarci una commissione!)
il brano a fine puntata: https://vimeo.com/52011671
music video title: Way out artists: Ellen Allien & Apparat director: Marco Molinelli production: Postodellefragole
Ah ah mitici!
Si Schumacher ho rischiato di andare fuori strada dal ridere porca puttana
verrà mica fuori che la persona che offri' il "mentadent" a Bruno era Harvey Weinstein…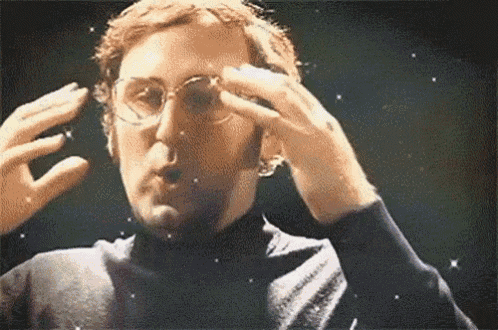 l'avrei voluto dire in pubblico ma avevo paura che poi sarei stato attaccato…
lo scopriremo tra 20 anni quando sarai ormai un podcaster ricco e famoso
Questa comunque rimane bellissima😀😀😀😀 grande Alberto Cappellina😀😀😀
https://www.youtube.com/watch?v=HYWiIWpcCIM
Our shop (we ship worldwide): https://goo.gl/EY3hhK Mailing list: http://bit.ly/2e0TQNJ Visit us in person at our London HQ https://goo.gl/RybgYk The debate …
🤷🏻‍♂️🤷🏻‍♂️🤷🏻‍♂️ #FP266
io comunque da noto Cultore della Lingua Italiana posso dire che alla fine non era così cringy come frase
Buttati un po' a caso più che altro xd
ma no in realtà
Che significa "cringy"?😳
quando una cosa ti provoca imbarazzo
tipo vedi uno che ci prova goffamente con una visibilmente infastidita -> cringy
Grazie per la info Boss! 👍
più che altro abbiamo capito che è stata detta un'altra cosa, assolutamente comprensibile, ma voi siete shitty 😀
in particolare Simone ovviamente
comunque credo che questa sia molestia e pure un po' stalking nei miei confronti quindi vi denunzio
Alberto Belli che significa "shitty"?😳
vedi alberto quanti misunderstanding quando non localizzi
denunzio anche te
Alberto Belli e dai… scrivilo… 😜
Ho deciso che risponderò solo con foto divertenti a caso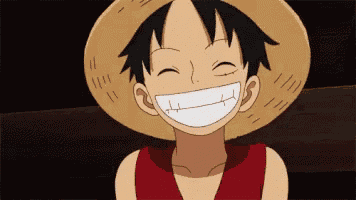 Capolavoro.