KINGDOM COME: DELIVERANCE, non l'abbiamo giocato, ma non sia mai che non ne parliamo! [iTunes | Link diretto | Feed RSS | RAW | Permalink]
C'ABBIAMO I PARTECIPANTI SU FACEBOOK
Bruno #BRUNODINOI Barbera (blog, Twitter)
SimoneCognome #SAGGIOSIMONE Andreozzi (blog, tumblr, sito, sito, sito, Twitter)
Mirco #MAESTROMIRCO Pierfederici (Facebook, blog, sito, Twitter, Instagram)
Alessio #VITADANEGOZIO De Matteo (Facebook, Twitter)
C'ABBIAMO GLI OSPITI SU FACEBOOK
Matteo #LANELLI Anelli (Twitter)
C'ABBIAMO GLI ASSENTI SU FACEBOOK
Simone #TAGLIAFERRI.IT Tagliaferri (blog, sito, Twitter, Instagram)
Stefano #UOMOBIGGIO Biggio (podcast, YouTube, Twitter)
C'ABBIAMO GLI STREAMER SU FACEBOOK
Matteo #BECKSOFT Beconcini (Twitch)
V. #ANDMIND M. (Twitter)
Davide #MITICODAVIDE Alexandro Fiandra (itch.io, blog, Twitter)
TANTI SALUTI E TANTE BELLE COSE
Un saluto anche agli amici che ci hanno seguito in diretta! Scusate se non vi nominiamo uno ad uno, ma ci vuole davvero troppo tempo per recuperarvi… chi c'era comunque sa!
Ricordate di scriverci numerosi in email: i vostri dubbi e le vostre domande troveranno saggia risposta nella posta del cuore di Simone. E non dimenticate di seguire il nostro fantasticissimo gruppo Facebook!
Per ascoltare l'episodio:
iTunes
Link diretto
Feed RSS
CHI AIUTA FREE PLAYING AIUTA IL PROGRESSO
Volete supportarci? Piaceteci e fateci piacere su Facebook, cerchiateci e fateci cerchiare su Google+, cinguettateci e fateci cinguettare su Twitter e, ovviamente, recensiteci, cinquestellateci e seguiteci su iTunes!
Se siete ricchi sfondati, potete pure farci la donazione o supportarci su Patreon.
Obama in versione re della giungla, disegnato da SharpWriter:
Il brano a fine puntata è Verdict dei Public Memory:
https://open.spotify.com/track/0nb9HDcSRUqp7BWcZNaMDk
Grazie a Liv, che ci ha fatto il promo finale! La potete trovare su YouTube:
http://bit.ly/2fkeUQ6
Grazie anche a Craig, il bot con cui registriamo il podcast in modalità multitraccia da Discord!
http://craigrecords.yahweasel.com/
(Occhio che è in beta e ogni tanto dà problemi, in caso vogliate usarlo assicuratevi sempre di avere una registrazione di backup! In ogni caso l'autore è disponibilissimo e gentilissimo e ci ha già recuperato un paio di registrazioni che avevamo dato per disperse!)
KINGDOM COME: DELIVERANCE, non l'abbiamo giocato, ma non sia mai che non ne parliamo MALE! (Fixed) 😀 già mi immagino. non vedo l'ora di ascoltarvi raga!
eh hai ragione è mancato il contraddittorio!
Il brano a fine puntata: https://open.spotify.com/track/0nb9HDcSRUqp7BWcZNaMDk
open.spotify.com
Verdict, a song by Public Memory on Spotify
UN LIKE PER BATMAN!
Twitter: http://bit.ly/2CCeo99
Patreon: http://bit.ly/2CBVD5w
COMPRATE DALL'HUMBLE STORE!
https://www.humblebundle.com/?partner=freeplaying
Ci arriverà una commissione!
IL LINK AMAZON PER I VOSTRI ACQUISTI!
http://amzn.to/2rW5cdX
Potrebbe arrivarci una commissione!
Bruno Barbera dove l'hai presa l'immagine di copertina del gruppo?
c'è scritto nella descrizione come sempre, comunque toh ce l'avevo pronta nella clipboard! http://bit.ly/2CC0Me1
erikshoemaker.deviantart.com
The title pretty much gives it away, at least for all the experts among you – yes! This is my first Morrowind tribute. I have been playing the Elder Scrolls Online recently, which has reminded me o…
Bruno Barbera morrowind <3 <3 <3
Marco Slaviero a saperlo ne sceglievo un'altra!
zio phil :'(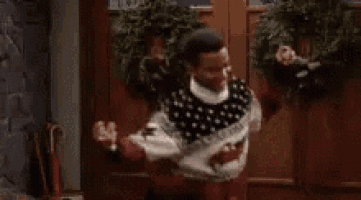 cmq in realtà è che mi ricordava questa
https://78.media.tumblr.com/960522cb8d017e5a1e59ed9ebef356a7/tumblr_orcatuzL7h1qi7kdro1_500.gif
Ecco la RAW della puntata 282 di Free Playing!
La puntata editata in podcast uscirà giovedì 22 febbraio.
#RAW #FP282
www.twitch.tv
FreePlaying – Talk Shows – Twitch