http://www.TheSolusProject.com
dateci un'occhiata che merita (y) è degli stessi di the ball tra l'altro (gioco che non mi sono cagato però magari a qualcuno è piaciato) oggi ci sono arrivati in email tre screen nuovi e la promessa di un'uscita in early access (anche su Xbox One) a inizio 2016:
http://imgur.com/a/KF68p
Stranded on a deserted alien planet and with your home planet of Earth on the brink of destruction, The Solus Project challenges you to survive the harsh, volatile environment and find a way to send a signal back home. Confronted with merciless weather, and danger lurking around every corner, the player must save the human race while unraveling the deep secrets of the seemingly deserted alien civilization. Are you alone on the planet…?
"We are really excited that The Solus Project has been accepted as a Game Preview title on Xbox One and that it will be able to launch alongside the Steam Early Access release. " said Jan Cabuk, CEO of GRIP Digital. "Following its release via Early Access and Game Preview on Xbox One, The Solus Project will evolve right in front of players' eyes. We will be taking an episodic approach during our Early Access/Preview time by adding level per level of the large alien world. During our relatively short and focused test phase players will on a regular basis see new features and quests, and we will incorporate their feedback to create a truly unique survival and narrative experience," added Sjoerd De Jong, CEO of Teotl Studios.
Developed using Unreal Engine 4, The Solus Project will be regularly updated across all platforms, and the final version of the completed game will be available by Q2 2016. The official Steam page and the Steam community page are now live:
http://store.steampowered.com/app/313630
http://steamcommunity.com/app/313630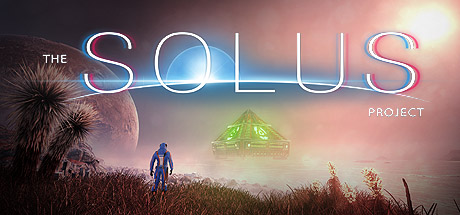 store.steampowered.com

The Solus Project is a single player exploration and survival experience. The adventure is set on a mysterious alien planet and is the spiritual successor to the 2010 PC Gamer USA Action/Adventure Game Of The Year "The...
E questo?