massivelyop.com

Massively OP has received a credible tip from a former Gazillion employee who told us under condition of anonymity that Marvel Heroes will be over significantly sooner than Disney and Marvel previously declared.The ex-employe
e pizza ma - da quel che leggo nei commenti - è una cosa scaturita da ennesime accuse di molestie?
(scusatemi ma non ho seguito niente di questa storia, so a malapena cos'è marvel heroes)
https://prodigygamers.com/2017/11/16/marvel-heroes-shuts-sexual-harassment-allegation-gazillions-ceo/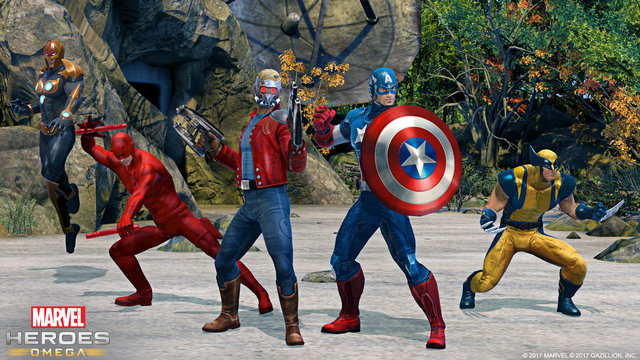 prodigygamers.com

Publisher Disney and Developer Gazillion entertainment will be shutting down their game Marvel Heroes a free to play MMORPG game which featured major...
ah no, in altri commenti sembra che abbia più a che fare con lo scandalo delle microtransazioni? scusate, sono in arretrato di due puntate! eh però in effetti se è vera la storia che è raccontata qui ci sta che disney abbia voluto far chiudere tutto alla velocità della luce
http://davedohrmann.blogspot.it/
in pratica Disney ha avuto il culo di poter coprire il tutto con la magagna delle microtransazioni? "Finally he told me he had been arrested for looking in a woman's bathroom window. He said it was a woman he worked with and he had to drop some papers off at her house and it was a mistake but he was arrested for it."
"Dave was also arrested for taking a photograph up a minors skirt at Pacific Athletic Club. Oh, and I also learned he was kicked out of Alpine Country Club for being sited peeping and exhibiting the same type of behavior."
"Dave Dohrmann is back to his own ways. He spends multiple hours a day watching women and children at fitness centers, yoga studios, shopping centers, tanning salons and most favorably dance studio's - in hopes of finding his next fix. The excitement of watching young women just be, not knowing a predator is watching them, gives him his thrill - at least that is what I have learned from his therapist/s and from reading of his addiction." boh Paolo ovviamente è difficile dire cos'è successo davvero anche perché tutta 'sta storia del CEO maniaco sessuale chissà pure se è vera, certo però la fretta nel chiudere il gioco e lo studio di sviluppo un po' è sospetta
il motivo ufficiale credo che sia semplicemente che il gioco non rendeva abbastanza, e l'incazzatura è nata dal fatto che la gente che ci giocava perderà tutti i soldi che ci ha speso in microtransazioni senza alcun rimborso sì sto leggendo ed è assurdo! ma ste cose si possono scrivere, così in pubblico? niente niente che sia lui a denunciare lei... In realtà Marvel Heroes aveva problemi di diritti. Mesi fa tolsero un sacco di personaggi (che la gente aveva pagato). Secondo me non essendo un gioco popolarissimo (anche se è l'unico erede di X-Men Legends e Ultimate Alliance che abbia trovato in giro) è probabile che siano semplicemente falliti. Non credo nemmeno che la Disney c'entri molto, se non per il casino che sta scoppiando sui diritti (pare che ci siano dei cavilli sugli ultimi contratti e molte concessioni non sono valide)
pare che qualcosa in effetti si sospetti
https://www.youtube.com/watch?v=moQj3JiGI5U
There is something everyone involved with Marvel Heroes should know about the CEO of the company that makes that game. Especially those people at Marvel & Di...
Non ho capito come le devianze sessuali di un CEO afferiscano alla chiusura di un servizio.
Praticamente dovevano chiudere l'FBI perché Hoover era uno squinternato con problemi di identità sessuale?


a voler fare il complottaro vogliono chiudere tutto prima che 'sta storia abbia troppa risonanza, e al max se uscirà in seguito potranno sempre giocarsi la carta che sono solo "illazioni di qualche ex impiegato scontento per il licenziamento"

certo ripeto non si sa manco se tutta la storia è vera per cui boh! cmq disney merda a prescindere!
eh boh, sicuramente in un mondo come quello dell'entertainment così legato all'immagine si fa presto a licenziare tutti per un mezzo sospetto, poi se c'è di mezzo disney che è attentissima alla propria immagine family-friendly...
La situazione di Marvel Heroes sembrerebbe molto più grave del previsto