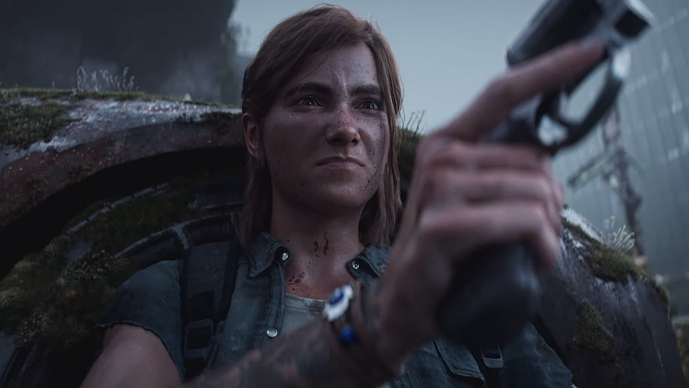 Hardware
Switch torna a quasi 80mila unità vendute in una settimana, mentre PS4 migliora leggermente portandosi a quasi 13mila unità.
Software
The Last of Us Part II debutta primo nella Top 30 con poco meno di 180mila copie vendute, detronizzando temporaneamente Animal Crossing (nella Top 3 da settimane).
Clubhouse Games è terzo e conferma le ottime vendite.
Famitsu Sales: Week 25, 2020 (Jun 15 – Jun 21)
01./00. [PS4] The Last of Us Part II # (Sony Interactive Entertainment) {2020.06.19} (¥6.900) – 178.696 / NEW <80-100%>
02./01. [NSW] Animal Crossing: New Horizons # (Nintendo) {2020.03.20} (¥5.980) – 73.680 / 4.934.168 <80-100%> (-5%)
03./02. [NSW] Clubhouse Games: 51 Worldwide Classics (Nintendo) {2020.06.05} (¥3.980) – 32.673 / 144.297 <80-100%> (-31%)
04./03. [NSW] Ring Fit Adventure (Nintendo) {2019.10.18} (¥7.980) – 32.663 / 1.038.732 <80-100%> (+63%)
05./00. [NSW] Harukanaru Toki no Naka de 7 # (Koei Tecmo) {2020.06.18} (¥7.800) – 14.062 / NEW <80-100%>
06./00. [NSW] Namcot Collection <Pac-Man \ Galaga \ The Tower of Druaga \ Battle City \ Star Luster \ Family Jockey \ Youkai Douchuuki \ Dragon Spirit \ Mendel Palace \ Splatterhouse: Wanpaku Graffiti \ Wagyan Land> (Bandai Namco Games) {2020.06.18} (¥2.400) – 9.532 / NEW <40-60%>
07./04. [NSW] Mario Kart 8 Deluxe (Nintendo) {2017.04.28} (¥5.980) – 9.251 / 2.995.705 <80-100%> (-5%)
08./08. [NSW] Pokemon Sword / Shield # (Pokemon Co.) {2019.11.15} (¥5.980) – 9.195 / 3.630.263 <80-100%> (+36%)
09./05. [NSW] Splatoon 2 # (Nintendo) {2017.07.21} (¥5.980) – 7.886 / 3.463.228 <80-100%> (-9%)
10./09. [NSW] Super Smash Bros. Ultimate # (Nintendo) {2018.12.07} (¥7.200) – 6.137 / 3.731.453 <80-100%> (-7%)
11./07. [NSW] Minecraft # (Microsoft Game Studios) {2018.06.21} (¥3.600) – 6.067 / 1.419.967 <80-100%> (-13%)
12./11. [PS4] The Last of Us Remastered <The Last of Us \ The Last of Us: Left Behind> [PlayStation Hits] (Sony Interactive Entertainment) {2018.07.26} (¥1.990) – 5.883 / 95.343 <80-100%> (+31%)
13./06. [NSW] Xenoblade Chronicles: Definitive Edition # (Nintendo) {2020.05.29} (¥5.980) – 4.972 / 120.497 <80-100%> (-37%)
14./10. [NSW] Super Mario Party # (Nintendo) {2018.10.05} (¥5.980) – 4.485 / 1.471.823 <80-100%> (-8%)
15./12. [NSW] Dr. Kawashima's Brain Training for Nintendo Switch (Nintendo) {2019.12.27} (¥3.480) – 3.494 / 250.565 <80-100%> (-2%)
16./13. [NSW] The Legend of Zelda: Breath of the Wild # (Nintendo) {2017.03.03} (¥6.980) – 3.043 / 1.600.539 <80-100%> (-9%)
17./14. [NSW] Super Mario Maker 2 # (Nintendo) {2019.06.28} (¥5.980) – 2.848 / 928.253 <80-100%> (-11%)
18./00. [NSW] Zumba Burn it Up! (Sega) {2020.06.18} (¥4.980) – 2.590 / NEW <20-40%>
19./16. [NSW] Luigi's Mansion 3 (Nintendo) {2019.10.31} (¥5.980) – 2.548 / 655.982 <80-100%> (-6%)
20./17. [NSW] New Super Mario Bros. U Deluxe <New Super Mario Bros. U \ New Super Luigi U> (Nintendo) {2019.01.11} (¥5.980) – 2.486 / 854.682 <80-100%> (-1%)
21./15. [PS4] Final Fantasy VII Remake # (Square Enix) {2020.04.10} (¥8.980) – 2.383 / 929.239 <80-100%> (-25%)
22./18. [PS4] Grand Theft Auto V: Premium Online Edition <Grand Theft Auto V \ Grand Theft Auto Online> [2][Reprint] (Take-Two Interactive Japan) {2019.11.07} (¥3.500) – 2.176 / 64.732 <80-100%> (-8%)
23./20. [NSW] Fishing Spirits: Nintendo Switch Version (Bandai Namco Games) {2019.07.25} (¥5.700) – 1.918 / 446.536 <80-100%> (+0%)
24./00. [NSW] Variable Barricade: New Stage # (Idea Factory) {2020.06.18} (¥6.300) – 1.876 / NEW <60-80%>
25./21. [NSW] Dragon Quest XI S: Echoes of an Elusive Age – Definitive Edition # (Square Enix) {2019.09.27} (¥7.980) – 1.715 / 528.651 <80-100%> (-4%)
26./00. [NSW] Kotoba no Puzzle: Mojipittan Encore (Bandai Namco Games) {2020.04.02} (¥3.200) – 1.578 / 25.487 <60-80%>
27./24. [NSW] Super Mario Odyssey # (Nintendo) {2017.10.27} (¥5.980) – 1.465 / 2.104.701 <80-100%> (-8%)
28./22. [NSW] Taiko no Tatsujin: Drum 'n' Fun! (Bandai Namco Games) {2018.07.19} (¥6.100) – 1.456 / 484.562 <80-100%> (-14%)
29./25. [3DS] Animal Crossing: New Leaf – Welcome amiibo # (Nintendo) {2016.11.23} (¥2.700) – 1.329 / 513.607 <80-100%> (-16%)
30./30. [NSW] Pokemon Mystery Dungeon: Rescue Team DX (Pokemon Co.) {2020.03.06} (¥5.980) – 1.328 / 259.513 <80-100%> (-5%)
Top 30
NSW – 25
PS4 – 4
3DS – 1
HARDWARE
+-------+------------+------------+------------+------------+------------+-------------+
|System |  This Week |  Last Week |  Last Year |     YTD    |  Last YTD  |     LTD     |
+-------+------------+------------+------------+------------+------------+-------------+
| NSW # |     78.428 |     55.187 |     29.058 |  2.573.083 |  1.424.696 |  13.956.514 |
| PS4 # |     12.844 |      9.283 |     15.711 |    428.011 |    628.432 |   9.176.254 |
| 3DS # |      1.152 |      1.004 |      2.362 |     32.396 |    127.632 |  24.528.543 |
| XB1 # |         32 |        104 |        313 |      2.645 |      3.634 |     113.891 |
+-------+------------+------------+------------+------------+------------+-------------+
|  ALL  |     92.456 |     65.578 |     47.572 |  3.036.135 |  2.219.987 |  47.775.202 |
+-------+------------+------------+------------+------------+------------+-------------+
| NSW L |     23.605 |     16.502 |            |  1.280.584 |            |   2.325.967 |
|  NSW  |     54.823 |     38.685 |     29.058 |  1.292.499 |  1.424.696 |  11.630.547 |
| XB1 X |         19 |         90 |        225 |      1.907 |      2.490 |      20.549 |
| XB1 S |         13 |         14 |         88 |        738 |      1.144 |      21.340 |
|PS4 Pro|      8.558 |      5.381 |      6.210 |    164.739 |    225.002 |   1.559.709 |
|  PS4  |      4.286 |      3.902 |      9.501 |    263.272 |    403.430 |   7.616.545 |
|n-2DSLL|      1.031 |        920 |      1.927 |     30.430 |    101.955 |   1.134.676 |
| n-3DS |        121 |         84 |        435 |      1.966 |     24.586 |   5.887.881 |
+-------+------------+------------+------------+------------+------------+-------------+