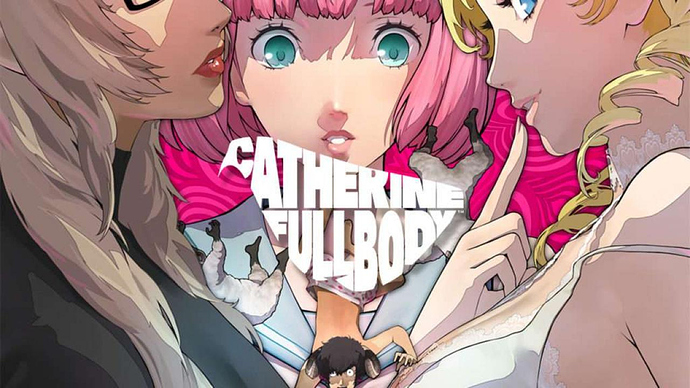 Hardware
Vistoso calo per tutti questa settimana: Switch vende "solo" 52mila unità mentre PS4 registra un (ennesimo) record negativo con 4.500 unità vendute.
Software
Animal Crossing, Ring Fit Adventure e Clubhouse Games restano saldamente sul podio mentre Mario Kart 8 Deluxe si rifà vivo e sottrae il quarto posto a The Last of Us Part II.
Pessimo debutto per Catherine su Switch: meno di 7.000 copie vendute.
Famitsu Sales: Week 27, 2020 (Jun 29 – Jul 05)
01./01. [NSW] Animal Crossing: New Horizons # (Nintendo) {2020.03.20} (¥5.980) – 53.506 / 5.058.226 <80-100%> (-24%)
02./03. [NSW] Clubhouse Games: 51 Worldwide Classics (Nintendo) {2020.06.05} (¥3.980) – 23.591 / 195.211 <80-100%> (-14%)
03./02. [NSW] Ring Fit Adventure (Nintendo) {2019.10.18} (¥7.980) – 19.285 / 1.092.799 <80-100%> (-45%)
04./07. [NSW] Mario Kart 8 Deluxe (Nintendo) {2017.04.28} (¥5.980) – 10.037 / 3.015.080 <80-100%> (+7%)
05./04. [PS4] The Last of Us Part II # (Sony Interactive Entertainment) {2020.06.19} (¥6.900) – 9.279 / 213.968 <80-100%> (-64%)
06./09. [NSW] Splatoon 2 # (Nintendo) {2017.07.21} (¥5.980) – 8.114 / 3.478.749 <80-100%> (+10%)
07./08. [NSW] Pokemon Sword / Shield # (Pokemon Co.) {2019.11.15} (¥5.980) – 8.111 / 3.647.104 <80-100%> (-7%)
08./12. [NSW] Super Smash Bros. Ultimate # (Nintendo) {2018.12.07} (¥7.200) – 7.111 / 3.744.880 <80-100%> (+13%)
09./00. [NSW] Catherine: Full Body (Atlus) {2020.07.02} (¥6.980) – 6.917 / NEW <40-60%>
10./11. [NSW] Minecraft # (Microsoft Game Studios) {2018.06.21} (¥3.600) – 6.104 / 1.432.705 <80-100%> (-8%)
11./15. [NSW] Super Mario Party # (Nintendo) {2018.10.05} (¥5.980) – 4.903 / 1.481.128 <80-100%> (+11%)
12./06. [NSW] Brigandine: The Legend of Runersia # (Happinet) {2020.06.25} (¥7.200) – 4.176 / 19.418 <60-80%> (-73%)
13./13. [PS4] The Last of Us Remastered <The Last of Us \ The Last of Us: Left Behind> [PlayStation Hits] (Sony Interactive Entertainment) {2018.07.26} (¥1.990) – 3.735 / 104.335 <80-100%> (-29%)
14./00. [PS4] Marvel's Iron Man VR |PlayStation VR| (Sony Interactive Entertainment) {2020.07.03} (¥4.900) – 3.358 / NEW <40-60%>
15./18. [NSW] The Legend of Zelda: Breath of the Wild # (Nintendo) {2017.03.03} (¥6.980) – 3.223 / 1.606.663 <80-100%> (+11%)
16./05. [PS4] Remnant: From the Ashes (DMM Games) {2020.06.25} (¥4.980) – 2.905 / 22.149 <80-100%> (-85%)
17./16. [NSW] Xenoblade Chronicles: Definitive Edition # (Nintendo) {2020.05.29} (¥5.980) – 2.742 / 126.662 <80-100%> (-20%)
18./17. [NSW] Dr. Kawashima's Brain Training for Nintendo Switch (Nintendo) {2019.12.27} (¥3.480) – 2.674 / 256.409 <80-100%> (-16%)
19./19. [NSW] Super Mario Maker 2 # (Nintendo) {2019.06.28} (¥5.980) – 2.547 / 933.420 <80-100%> (-3%)
20./14. [NSW] Human: Fall Flat (Teyon Japan) {2020.06.25} (¥3.500) – 2.427 / 7.668 <40-60%> (-54%)
21./20. [NSW] New Super Mario Bros. U Deluxe <New Super Mario Bros. U \ New Super Luigi U> (Nintendo) {2019.01.11} (¥5.980) – 2.387 / 859.560 <80-100%> (-4%)
22./22. [NSW] Luigi's Mansion 3 (Nintendo) {2019.10.31} (¥5.980) – 2.224 / 660.461 <80-100%> (-1%)
23./27. [NSW] Dragon Quest XI S: Echoes of an Elusive Age – Definitive Edition # (Square Enix) {2019.09.27} (¥7.980) – 2.035 / 532.314 <80-100%> (+25%)
24./24. [NSW] Fishing Spirits: Nintendo Switch Version (Bandai Namco Games) {2019.07.25} (¥5.700) – 1.830 / 450.299 <80-100%> (-5%)
25./23. [PS4] Grand Theft Auto V: Premium Online Edition <Grand Theft Auto V \ Grand Theft Auto Online> [2][Reprint] (Take-Two Interactive Japan) {2019.11.07} (¥3.500) – 1.825 / 68.505 <80-100%> (-6%)
26./10. [NSW] Mr. Driller: Drill Land (Bandai Namco Games) {2020.06.25} (¥3.200) – 1.705 / 8.366 <40-60%> (-74%)
27./26. [PS4] Final Fantasy VII Remake # (Square Enix) {2020.04.10} (¥8.980) – 1.656 / 932.821 <80-100%> (-14%)
28./29. [NSW] Taiko no Tatsujin: Drum 'n' Fun! (Bandai Namco Games) {2018.07.19} (¥6.100) – 1.543 / 487.592 <80-100%> (+4%)
29./00. [NSW] Fitness Boxing (Imagineer) {2018.12.20} (¥5.800) – 1.527 / 117.712 <80-100%>
30./00. [PS4] Monster Hunter: World – Iceborne Master Edition <Monster Hunter: World \ Monster Hunter: World – Iceborne> # (Capcom) {2019.09.06} (¥6.990) – 1.485 / 480.784 <80-100%>
Top 30
NSW – 23
PS4 – 7
HARDWARE
+-------+------------+------------+------------+------------+------------+-------------+
|System |  This Week |  Last Week |  Last Year |     YTD    |  Last YTD  |     LTD     |
+-------+------------+------------+------------+------------+------------+-------------+
| NSW # |     52.250 |     93.799 |     75.481 |  2.719.132 |  1.559.361 |  14.102.563 |
| PS4 # |      4.558 |      7.801 |     11.303 |    440.370 |    658.508 |   9.188.613 |
| 3DS # |        933 |        944 |      2.550 |     34.273 |    132.905 |  24.530.420 |
| XB1 # |         44 |         40 |        121 |      2.729 |      3.933 |     113.975 |
+-------+------------+------------+------------+------------+------------+-------------+
|  ALL  |     57.785 |    102.584 |     89.661 |  3.196.504 |  2.390.621 |  47.935.571 |
+-------+------------+------------+------------+------------+------------+-------------+
| NSW L |     13.822 |     26.706 |            |  1.321.112 |            |   2.366.495 |
|  NSW  |     38.428 |     67.093 |     75.481 |  1.398.020 |  1.559.361 |  11.736.068 |
| XB1 X |         26 |         21 |         92 |      1.954 |      2.711 |      20.596 |
| XB1 S |         18 |         19 |         29 |        775 |      1.222 |      21.377 |
|PS4 Pro|      2.035 |      2.823 |      4.547 |    169.597 |    236.900 |   1.564.567 |
|  PS4  |      2.523 |      4.978 |      6.756 |    270.773 |    421.608 |   7.624.046 |
|n-2DSLL|        856 |        904 |      2.164 |     32.190 |    106.363 |   1.136.436 |
| n-3DS |         77 |         40 |        386 |      2.083 |     25.451 |   5.887.998 |
+-------+------------+------------+------------+------------+------------+-------------+