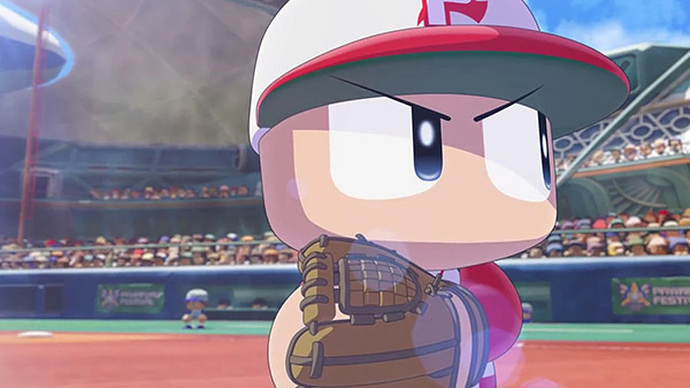 Hardware
Gran balzo di Switch che riesce a vendere quasi 97mila unità questa settimana.
Crollo totale di PS4 con un nuovo minimo storico: sono meno di 3.500 le unità vendute.
Software
Podio della Top 30 completamente stravolto rispetto alla scorsa settimana: eBaseball Powerful Pro Yakyuu 2020 di Konami debutta occupando le prime due posizioni (con la versione Switch in leggero vantaggio su quella PS4).
Sword Art Online: Alicization Lycoris è terzo, spingendo Animal Crossing al quarto posto (fuori dal podio per la prima volta). The Last of Us Part II crolla al tredicesimo posto (era quinto la scorsa settimana).
Famitsu Sales: Week 28, 2020 (Jul 06 – Jul 12)
01./00. [NSW] eBaseball Powerful Pro Baseball 2020 (Konami) {2020.07.09} (¥6.980) – 94.876 / NEW <60-80%>
02./00. [PS4] eBaseball Powerful Pro Baseball 2020 (Konami) {2020.07.09} (¥7.980) – 91.547 / NEW <60-80%>
03./00. [PS4] Sword Art Online: Alicization Lycoris # (Bandai Namco Games) {2020.07.09} (¥7.600) – 73.331 / NEW <60-80%>
04./01. [NSW] Animal Crossing: New Horizons # (Nintendo) {2020.03.20} (¥5.980) – 56.160 / 5.114.386 <80-100%> (+5%)
05./03. [NSW] Ring Fit Adventure (Nintendo) {2019.10.18} (¥7.980) – 44.261 / 1.137.060 <80-100%> (+130%)
06./02. [NSW] Clubhouse Games: 51 Worldwide Classics (Nintendo) {2020.06.05} (¥3.980) – 20.094 / 215.305 <80-100%> (-15%)
07./04. [NSW] Mario Kart 8 Deluxe (Nintendo) {2017.04.28} (¥5.980) – 10.878 / 3.025.958 <80-100%> (+8%)
08./07. [NSW] Pokemon Sword / Shield # (Pokemon Co.) {2019.11.15} (¥5.980) – 7.857 / 3.654.961 <80-100%> (-3%)
09./06. [NSW] Splatoon 2 # (Nintendo) {2017.07.21} (¥5.980) – 7.450 / 3.486.199 <80-100%> (-8%)
10./08. [NSW] Super Smash Bros. Ultimate # (Nintendo) {2018.12.07} (¥7.200) – 6.900 / 3.751.780 <80-100%> (-3%)
11./10. [NSW] Minecraft # (Microsoft Game Studios) {2018.06.21} (¥3.600) – 5.967 / 1.438.672 <80-100%> (-2%)
12./11. [NSW] Super Mario Party # (Nintendo) {2018.10.05} (¥5.980) – 5.331 / 1.486.459 <80-100%> (+9%)
13./05. [PS4] The Last of Us Part II # (Sony Interactive Entertainment) {2020.06.19} (¥6.900) – 4.223 / 218.191 <80-100%> (-54%)
14./15. [NSW] The Legend of Zelda: Breath of the Wild # (Nintendo) {2017.03.03} (¥6.980) – 3.124 / 1.609.787 <80-100%> (-3%)
15./21. [NSW] New Super Mario Bros. U Deluxe <New Super Mario Bros. U \ New Super Luigi U> (Nintendo) {2019.01.11} (¥5.980) – 2.863 / 862.423 <80-100%> (+20%)
16./19. [NSW] Super Mario Maker 2 # (Nintendo) {2019.06.28} (¥5.980) – 2.860 / 936.280 <80-100%> (+12%)
17./13. [PS4] The Last of Us Remastered <The Last of Us \ The Last of Us: Left Behind> [PlayStation Hits] (Sony Interactive Entertainment) {2018.07.26} (¥1.990) – 2.733 / 107.068 <80-100%> (-27%)
18./18. [NSW] Dr. Kawashima's Brain Training for Nintendo Switch (Nintendo) {2019.12.27} (¥3.480) – 2.701 / 259.110 <80-100%> (+1%)
19./17. [NSW] Xenoblade Chronicles: Definitive Edition # (Nintendo) {2020.05.29} (¥5.980) – 2.327 / 128.989 <80-100%> (-15%)
20./22. [NSW] Luigi's Mansion 3 (Nintendo) {2019.10.31} (¥5.980) – 2.235 / 662.696 <80-100%> (+0%)
21./00. [PS4] Blair Witch # (NA Publishing) {2020.07.09} (¥4.800) – 2.171 / NEW <20-40%>
22./24. [NSW] Fishing Spirits: Nintendo Switch Version (Bandai Namco Games) {2019.07.25} (¥5.700) – 2.110 / 452.409 <80-100%> (+15%)
23./20. [NSW] Human: Fall Flat (Teyon Japan) {2020.06.25} (¥3.500) – 2.088 / 9.756 <60-80%> (-14%)
24./16. [PS4] Remnant: From the Ashes (DMM Games) {2020.06.25} (¥4.980) – 2.001 / 24.150 <80-100%> (-31%)
25./23. [NSW] Dragon Quest XI S: Echoes of an Elusive Age – Definitive Edition # (Square Enix) {2019.09.27} (¥7.980) – 1.863 / 534.177 <80-100%> (-8%)
26./09. [NSW] Catherine: Full Body (Atlus) {2020.07.02} (¥6.980) – 1.855 / 8.772 <40-60%> (-73%)
27./12. [NSW] Brigandine: The Legend of Runersia # (Happinet) {2020.06.25} (¥7.200) – 1.706 / 21.124 <60-80%> (-59%)
28./28. [NSW] Taiko no Tatsujin: Drum 'n' Fun! (Bandai Namco Games) {2018.07.19} (¥6.100) – 1.659 / 489.251 <80-100%> (+8%)
29./00. [NSW] Super Mario Odyssey # (Nintendo) {2017.10.27} (¥5.980) – 1.654 / 2.109.315 <80-100%> (+13%)
30./25. [PS4] Grand Theft Auto V: Premium Online Edition <Grand Theft Auto V \ Grand Theft Auto Online> [2][Reprint] (Take-Two Interactive Japan) {2019.11.07} (¥3.500) – 1.527 / 70.032 <80-100%> (-16%)
Top 30
NSW – 23
PS4 – 7
HARDWARE
+-------+------------+------------+------------+------------+------------+-------------+
|System |  This Week |  Last Week |  Last Year |     YTD    |  Last YTD  |     LTD     |
+-------+------------+------------+------------+------------+------------+-------------+
| NSW # |     96.879 |     52.250 |     55.823 |  2.816.011 |  1.615.184 |  14.199.442 |
| PS4 # |      3.425 |      4.558 |     10.941 |    443.795 |    669.449 |   9.192.038 |
| 3DS # |        801 |        933 |      2.361 |     35.074 |    135.266 |  24.531.221 |
| XB1 # |         35 |         44 |         50 |      2.764 |      3.983 |     114.010 |
+-------+------------+------------+------------+------------+------------+-------------+
|  ALL  |    101.140 |     57.785 |     69.354 |  3.297.644 |  2.459.975 |  48.036.711 |
+-------+------------+------------+------------+------------+------------+-------------+
| NSW L |     24.596 |     13.822 |            |  1.345.708 |            |   2.391.091 |
|  NSW  |     72.283 |     38.428 |     55.823 |  1.470.303 |  1.615.184 |  11.808.351 |
| XB1 X |         13 |         26 |         32 |      1.967 |      2.743 |      20.609 |
| XB1 S |         22 |         18 |         18 |        797 |      1.240 |      21.399 |
|PS4 Pro|      1.721 |      2.035 |      4.173 |    171.318 |    241.073 |   1.566.288 |
|  PS4  |      1.704 |      2.523 |      6.768 |    272.477 |    428.376 |   7.625.750 |
|n-2DSLL|        732 |        856 |      1.974 |     32.922 |    108.337 |   1.137.168 |
| n-3DS |         69 |         77 |        387 |      2.152 |     25.838 |   5.888.067 |
+-------+------------+------------+------------+------------+------------+-------------+