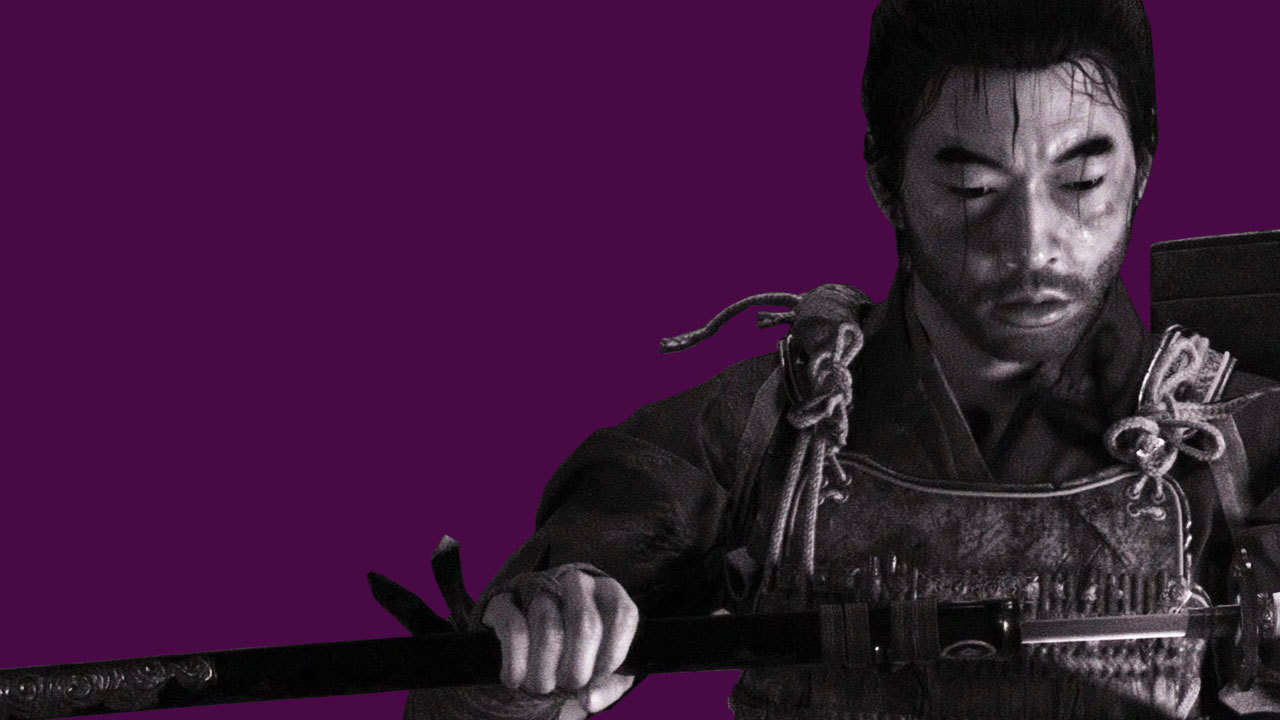 Hardware
Switch supera il risultato della settimana precedente e raggiunge le 113mila unità vendute questa settimana.
PS4 risale leggermente e piazza circa 4.500 unità.
Software
Ghost of Tsushima debutta primo con quasi 213mila copie vendute, registrando un tutto esaurito o quasi nei negozi (non abbiamo dati sulle vendite digitali), come conferma Famitsu.
Paper Mario: The Origami King è secondo con quasi 110mila copie (un ottimo risultato per la serie). Animal Crossing rientra nel podio al terzo posto, seguito da eBaseball Powerful Pro Yakyuu 2020 (entrambe le edizioni, PS4 e Switch).
Famitsu Sales: Week 29, 2020 (Jul 13 – Jul 19)
01./00. [PS4] Ghost of Tsushima (Sony Interactive Entertainment) {2020.07.17} (¥6.900) – 212.915 / NEW <80-100%>
02./00. [NSW] Paper Mario: The Origami King (Nintendo) {2020.07.17} (¥5.980) – 109.092 / NEW <40-60%>
03./04. [NSW] Animal Crossing: New Horizons # (Nintendo) {2020.03.20} (¥5.980) – 71.897 / 5.186.283 <80-100%> (+28%)
04./05. [NSW] Ring Fit Adventure (Nintendo) {2019.10.18} (¥7.980) – 36.183 / 1.173.243 <80-100%> (-18%)
05./01. [NSW] eBaseball Powerful Pro Baseball 2020 (Konami) {2020.07.09} (¥6.980) – 29.719 / 124.595 <60-80%> (-69%)
06./02. [PS4] eBaseball Powerful Pro Baseball 2020 (Konami) {2020.07.09} (¥7.980) – 26.951 / 118.498 <80-100%> (-71%)
07./06. [NSW] Clubhouse Games: 51 Worldwide Classics (Nintendo) {2020.06.05} (¥3.980) – 20.586 / 235.891 <80-100%> (+2%)
08./07. [NSW] Mario Kart 8 Deluxe (Nintendo) {2017.04.28} (¥5.980) – 10.031 / 3.035.989 <80-100%> (-8%)
09./00. [NSW] Together! The Battle Cats (Ponos) {2020.07.16} (¥3.500) – 9.725 / NEW <40-60%>
10./08. [NSW] Pokemon Sword / Shield # (Pokemon Co.) {2019.11.15} (¥5.980) – 7.843 / 3.662.804 <80-100%> (+0%)
11./03. [PS4] Sword Art Online: Alicization Lycoris # (Bandai Namco Games) {2020.07.09} (¥7.600) – 7.831 / 81.162 <60-80%> (-89%)
12./09. [NSW] Splatoon 2 # (Nintendo) {2017.07.21} (¥5.980) – 7.104 / 3.493.303 <80-100%> (-5%)
13./10. [NSW] Super Smash Bros. Ultimate # (Nintendo) {2018.12.07} (¥7.200) – 6.253 / 3.758.033 <80-100%> (-9%)
14./11. [NSW] Minecraft # (Microsoft Game Studios) {2018.06.21} (¥3.600) – 5.659 / 1.444.331 <80-100%> (-5%)
15./12. [NSW] Super Mario Party # (Nintendo) {2018.10.05} (¥5.980) – 5.190 / 1.491.649 <80-100%> (-3%)
16./18. [NSW] Dr. Kawashima's Brain Training for Nintendo Switch (Nintendo) {2019.12.27} (¥3.480) – 3.114 / 262.224 <80-100%> (+15%)
17./14. [NSW] The Legend of Zelda: Breath of the Wild # (Nintendo) {2017.03.03} (¥6.980) – 3.053 / 1.612.840 <80-100%> (-2%)
18./15. [NSW] New Super Mario Bros. U Deluxe <New Super Mario Bros. U \ New Super Luigi U> (Nintendo) {2019.01.11} (¥5.980) – 2.794 / 865.217 <80-100%> (-2%)
19./16. [NSW] Super Mario Maker 2 # (Nintendo) {2019.06.28} (¥5.980) – 2.578 / 938.858 <80-100%> (-10%)
20./24. [PS4] Remnant: From the Ashes (DMM Games) {2020.06.25} (¥4.980) – 2.520 / 26.670 <80-100%> (+26%)
21./00. [NSW] Indivisible (Spike Chunsoft) {2020.07.16} (¥4.500) – 2.479 / NEW <40-60%>
22./13. [PS4] The Last of Us Part II # (Sony Interactive Entertainment) {2020.06.19} (¥6.900) – 2.427 / 220.618 <80-100%> (-43%)
23./00. [PS4] Indivisible (Spike Chunsoft) {2020.07.16} (¥4.500) – 2.132 / NEW <20-40%>
24./20. [NSW] Luigi's Mansion 3 (Nintendo) {2019.10.31} (¥5.980) – 2.072 / 664.768 <80-100%> (-7%)
25./22. [NSW] Fishing Spirits: Nintendo Switch Version # (Bandai Namco Games) {2019.07.25} (¥5.700) – 2.071 / 454.480 <80-100%> (-2%)
26./17. [PS4] The Last of Us Remastered <The Last of Us \ The Last of Us: Left Behind> [PlayStation Hits] (Sony Interactive Entertainment) {2018.07.26} (¥1.990) – 1.955 / 109.023 <80-100%> (-28%)
27./25. [NSW] Dragon Quest XI S: Echoes of an Elusive Age – Definitive Edition # (Square Enix) {2019.09.27} (¥7.980) – 1.708 / 535.885 <80-100%> (-8%)
28./29. [NSW] Super Mario Odyssey # (Nintendo) {2017.10.27} (¥5.980) – 1.675 / 2.110.990 <80-100%> (+1%)
29./00. [NSW] Code:Realize – Wintertide Miracles for Nintendo Switch # (Idea Factory) {2020.07.16} (¥6.300) – 1.620 / NEW <60-80%>
30./23. [NSW] Human: Fall Flat (Teyon Japan) {2020.06.25} (¥3.500) – 1.619 / 11.375 <80-100%> (-22%)
Top 30
NSW – 23
PS4 – 7
HARDWARE
+-------+------------+------------+------------+------------+------------+-------------+
|System |  This Week |  Last Week |  Last Year |     YTD    |  Last YTD  |     LTD     |
+-------+------------+------------+------------+------------+------------+-------------+
| NSW # |    113.197 |     96.879 |     45.596 |  2.929.208 |  1.660.780 |  14.312.639 |
| PS4 # |      4.523 |      3.425 |     13.484 |    448.318 |    682.933 |   9.196.561 |
| 3DS # |        903 |        801 |      2.517 |     35.977 |    137.783 |  24.532.124 |
| XB1 # |         31 |         35 |        121 |      2.795 |      4.104 |     114.041 |
+-------+------------+------------+------------+------------+------------+-------------+
|  ALL  |    118.654 |    101.140 |     62.033 |  3.416.298 |  2.522.008 |  48.155.365 |
+-------+------------+------------+------------+------------+------------+-------------+
| NSW L |     17.433 |     24.596 |            |  1.363.141 |            |   2.408.524 |
|  NSW  |     95.764 |     72.283 |     45.596 |  1.566.067 |  1.660.780 |  11.904.115 |
| XB1 X |         19 |         13 |         58 |      1.986 |      2.801 |      20.628 |
| XB1 S |         12 |         22 |         63 |        809 |      1.303 |      21.411 |
|PS4 Pro|      1.470 |      1.721 |      4.670 |    172.788 |    245.743 |   1.567.758 |
|  PS4  |      3.053 |      1.704 |      8.814 |    275.530 |    437.190 |   7.628.803 |
|n-2DSLL|        827 |        732 |      2.109 |     33.749 |    110.446 |   1.137.995 |
| n-3DS |         76 |         69 |        408 |      2.228 |     26.246 |   5.888.143 |
+-------+------------+------------+------------+------------+------------+-------------+