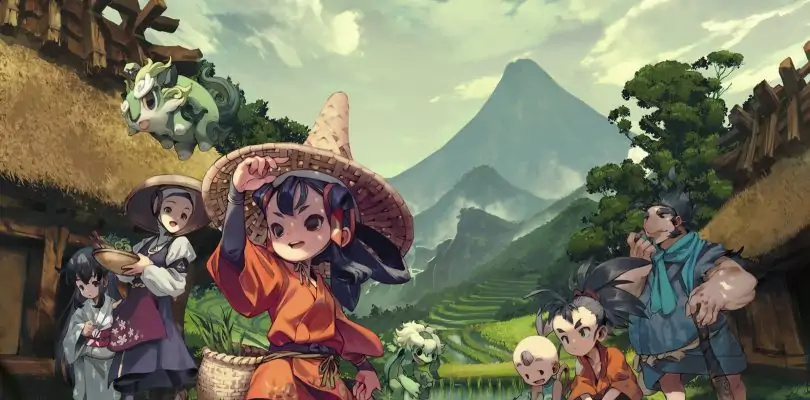 Hardware
La next gen è arrivata anche nel Sol Levante: PS5 debutta con poco più di 118mila unità vendute (praticamente l'intero lotto riservato al Giappone è andato sold out) mentre Xbox Series S e X combinate fanno 20mila console vendute (anche questo lotto sold out).
Se confrontato con il debutto di PS4 (oltre 300mila unità al lancio), i dati di PS5 possono sembrare sconfortanti, ma va considerato che era un mercato totalmente differente: le scorte erano sufficienti a coprire la domanda e soprattutto Switch non era ancora nata.
Il vero problema è il software next gen: le vendite dei giochi di lancio PS5 sono di gran lunga inferiori alle aspettative, come descritto più sotto.
I prossimi lotti di PS5 e Series S/X non arriveranno prima dell'inizio di dicembre e sembra che ci vorrà parecchio tempo prima di vedere la next gen "prendere il volo" nel mercato nipponico.
Switch dal canto suo riesce a sorprendere tutti, ancora una volta, piazzando oltre 116mila unità nella settimana della next gen, un risultato lontano di un soffio dai numeri della nuovissima PS5. Sono 16 milioni (su 75 globali) le Switch vendute in Giappone dal lancio ad oggi.
Software
Call of Duty: Black Ops Cold War debutta primo con quasi 85mila copie vendute (in calo rispetto ai precedenti della serie in Giappone), seguito da Assassin's Creed: Valhalla (poco più di 45mila copie).
La vera sopresa è Sakuna: Of Rice and Ruin che, sommando le edizioni Switch e PS4, raggiunge quasi 56mila copie vendute. Famitsu conferma che il gioco ha venduto tantissimo anche su eShop, quindi possiamo considerare il titolo Marvelous come il vero vincitore di questa week 46.
L'unico gioco PS5 ad entrare nella Top 10 è Spider-Man: Miles Morales, in ultima posizione con meno di 19mila copie. Demon's Souls è undicesimo con poco più di 18mila copie.
Famitsu Sales: Week 46, 2020 (Nov 09 – Nov 15)
01./00. [PS4] Call of Duty: Black Ops – Cold War (Sony Interactive Entertainment) {2020.11.13} (¥7.900) – 84.475 / NEW <60-80%>
02./00. [PS4] Assassin's Creed: Valhalla # (Ubisoft) {2020.11.10} (¥8.400) – 45.055 / NEW <60-80%>
03./00. [NSW] Sakuna: Of Rice and Ruin # (Marvelous) {2020.11.12} (¥4.980) – 32.906 / NEW <80-100%>
04./03. [NSW] Animal Crossing: New Horizons # (Nintendo) {2020.03.20} (¥5.980) – 32.585 / 5.974.018 <80-100%> (+3%)
05./01. [NSW] Pikmin 3 Deluxe (Nintendo) {2020.10.30} (¥5.980) – 31.073 / 270.347 <60-80%> (-54%)
06./02. [NSW] Ring Fit Adventure # (Nintendo) {2019.10.18} (¥7.980) – 24.115 / 1.807.723 <80-100%> (-35%)
07./00. [PS4] Sakuna: Of Rice and Ruin # (Marvelous) {2020.11.12} (¥4.980) – 22.955 / NEW <80-100%>
08./00. [PS4] Marvel's Spider-Man: Miles Morales (Sony Interactive Entertainment) {2020.11.12} (¥5.900) – 22.882 / NEW <20-40%>
09./00. [NSW] Kingdom Hearts: Melody of Memory (Square Enix) {2020.11.11} (¥6.800) – 22.813 / NEW <40-60%>
10./00. [PS5] Marvel's Spider-Man: Miles Morales # (Sony Interactive Entertainment) {2020.11.12} (¥5.900) – 18.640 / NEW <40-60%>
11./00. [PS5] Demon's Souls (Sony Interactive Entertainment) {2020.11.12} (¥7.900) – 18.607 / NEW <20-40%>
12./00. [NSW] Medabots Classics Plus: Metabee Ver. / Rokusho Ver. <Medabots: Metabee Ver. \ Medabots 2: Metabee Ver. \ Medabots 3: Metabee Ver. \ Medabots 4: Metabee Ver. \ Medabots 5: Susutake Mura no Tenkousei – Metabee Ver. \ Medabots Navi: Metabee Ver. \ Medabots AX: Metabee Ver. \ Medabots Nii Core: Metabee Ver.> / <Medabots: Rokusho Ver. \ Medabots 2: Rokusho Ver. \ Medabots 3: Rokusho Ver. \ Medabots 4: Rokusho Ver. \ Medabots 5: Susutake Mura no Tenkousei – Rokusho Ver. \ Medabots Navi: Rokusho Ver. \ Medabots AX: Rokusho Ver. \ Medabots Nii Core: Rokusho Ver.> # (Imagineer) {2020.11.12} (¥4.980) – 18.492 / NEW <40-60%>
13./00. [PS4] Kingdom Hearts: Melody of Memory (Square Enix) {2020.11.11} (¥6.800) – 18.120 / NEW <40-60%>
14./04. [NSW] Pokemon Sword / Shield + Expansion Pass (Pokemon Co.) {2020.11.06} (¥8.689) – 12.986 / 31.624 <20-40%> (-30%)
15./06. [NSW] Mario Kart 8 Deluxe (Nintendo) {2017.04.28} (¥5.980) – 10.390 / 3.261.225 <80-100%> (-16%)
16./00. [NSW] Piofiore: Episodio 1926 # (Idea Factory) {2020.11.12} (¥6.500) – 8.528 / NEW <80-100%>
17./09. [NSW] Minecraft # (Microsoft Game Studios) {2018.06.21} (¥3.600) – 7.545 / 1.559.387 <80-100%> (-7%)
18./08. [NSW] Super Mario 3D All-Stars <Super Mario 64 \ Super Mario Sunshine \ Super Mario Galaxy> (Nintendo) {2020.09.18} (¥6.480) – 6.132 / 379.303 <60-80%> (-28%)
19./00. [PS5] Call of Duty: Black Ops – Cold War (Sony Interactive Entertainment) {2020.11.13} (¥8.800) – 6.045 / NEW <40-60%>
20./14. [NSW] Super Smash Bros. Ultimate # (Nintendo) {2018.12.07} (¥7.200) – 5.352 / 3.877.266 <80-100%> (-11%)
21./00. [PS5] Godfall # (Playism) {2020.11.12} (¥7.900) – 5.342 / NEW <20-40%>
22./10. [NSW] Pokemon Sword / Shield # (Pokemon Co.) {2019.11.15} (¥5.980) – 4.922 / 3.795.705 <80-100%> (-36%)
23./16. [NSW] Splatoon 2 # (Nintendo) {2017.07.21} (¥5.980) – 4.628 / 3.601.538 <80-100%> (-4%)
24./15. [NSW] Super Mario Party # (Nintendo) {2018.10.05} (¥5.980) – 4.615 / 1.596.020 <80-100%> (-20%)
25./00. [PS5] Assassin's Creed: Valhalla # (Ubisoft) {2020.11.12} (¥8.400) – 4.227 / NEW <20-40%>
26./17. [NSW] Clubhouse Games: 51 Worldwide Classics (Nintendo) {2020.06.05} (¥3.980) – 4.051 / 424.777 <80-100%> (-11%)
27./05. [NSW] Shadowverse: Champions Battle (Cygames) {2020.11.05} (¥5.980) – 3.816 / 17.687 <40-60%> (-72%)
28./19. [NSW] The Legend of Zelda: Breath of the Wild # (Nintendo) {2017.03.03} (¥6.980) – 3.802 / 1.680.705 <80-100%> (-6%)
29./20. [NSW] New Super Mario Bros. U Deluxe <New Super Mario Bros. U \ New Super Luigi U> (Nintendo) {2019.01.11} (¥5.980) – 3.261 / 926.256 <80-100%> (-10%)
30./25. [NSW] Mario Kart Live: Home Circuit – Mario Set / Luigi Set (Nintendo) {2020.10.16} (¥9.980) – 2.905 / 90.468 <60-80%> (+23%)
Top 30
NSW – 20
PS4 – 5
PS5 – 5
HARDWARE
+-------+------------+------------+------------+------------+------------+-------------+
|System |  This Week |  Last Week |  Last Year |     YTD    |  Last YTD  |     LTD     |
+-------+------------+------------+------------+------------+------------+-------------+
| PS5 # |    118.085 |            |            |    118.085 |            |     118.085 |
| NSW # |    116.267 |    139.200 |    180.136 |  4.656.825 |  3.176.251 |  16.040.256 |
| XBS # |     20.534 |            |            |     20.534 |            |      20.534 |
| PS4 # |      2.974 |      3.275 |      8.094 |    500.966 |    939.175 |   9.249.209 |
| 3DS # |        497 |        561 |      1.262 |     59.360 |    174.401 |  24.555.507 |
| XB1 # |         25 |         29 |         80 |      3.396 |      5.869 |     114.642 |
+-------+------------+------------+------------+------------+------------+-------------+
|  ALL  |    258.382 |    143.065 |    189.592 |  5.359.166 |  4.333.128 |  50.098.233 |
+-------+------------+------------+------------+------------+------------+-------------+
|  PS5  |    103.901 |            |            |    103.901 |            |     103.901 |
|PS5 Dig|     14.184 |            |            |     14.184 |            |      14.184 |
| XBS X |     16.247 |            |            |     16.247 |            |      16.247 |
| XBS S |      4.287 |            |            |      4.287 |            |       4.287 |
| NSW L |     22.596 |     20.091 |     97.565 |  1.779.208 |    550.531 |   2.824.591 |
|  NSW  |     93.671 |    119.109 |     82.571 |  2.877.617 |  2.625.720 |  13.215.665 |
| XB1 X |         14 |         16 |         39 |      2.338 |      3.882 |      20.980 |
| XB1 S |         11 |         13 |         41 |      1.058 |      1.987 |      21.660 |
|PS4 Pro|         71 |         91 |      3.701 |    180.130 |    347.335 |   1.575.100 |
|  PS4  |      2.903 |      3.184 |      4.393 |    320.836 |    591.840 |   7.674.109 |
|n-2DSLL|        474 |        536 |      1.188 |     56.505 |    144.069 |   1.160.751 |
| n-3DS |         23 |         25 |         74 |      2.855 |     29.241 |   5.888.770 |
+-------+------------+------------+------------+------------+------------+-------------+