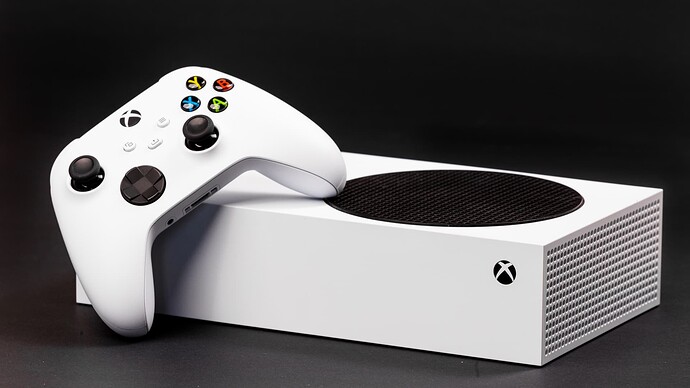 Hardware
Era dal lontano 2014 che una console Microsoft non riusciva a superare una console Sony nelle classifiche hardware giapponesi, eppure è successo ancora.
Complici le scorte Sony assolutamente insufficienti (una situazione che durerà ancora a lungo, tra covid e guerra in corso), Xbox Series S è praticamente l'unica macchina non-Switch ad essere disponibile per i consumatori nipponici.
Il piccolo sistema Microsoft riesce a riempire gli scaffali dei distributori e le bastano poco più di 6.000 unità per sorpassare – di gran lunga – la combo PS5 + PS5 digital, ferme ad appena 2.600 unità complessive.
Switch resta la padrona assoluta, intoccabile, dall'alto delle sue 65mila unità piazzate in una settimana.
Software
Nessuna novità importante lato software: Switch Sports continua ad occupare la testa della Top 30, seguito da Kirby and the Forgotten Land.
Famitsu Sales: Week 20, 2022 (May 09 – May 15)
01./01. [NSW] Nintendo Switch Sports (Nintendo) {2022.04.29} (¥4.980) – 47.525 / 352.113 <60-80%> (-59%)
02./02. [NSW] Kirby and the Forgotten Land (Nintendo) {2022.03.25} (¥5.980) – 14.903 / 710.714 <80-100%> (-62%)
03./04. [NSW] Mario Kart 8 Deluxe (Nintendo) {2017.04.28} (¥5.980) – 11.127 / 4.632.554 <80-100%> (-51%)
04./03. [NSW] eBaseball Powerful Pro Baseball 2022 (Konami) {2022.04.21} (¥7.500) – 10.372 / 164.305 <80-100%> (-57%)
05./07. [NSW] Ring Fit Adventure # (Nintendo) {2019.10.18} (¥7.980) – 6.839 / 3.151.727 <80-100%> (-28%)
06./05. [NSW] Minecraft # (Microsoft Game Studios) {2018.06.21} (¥3.600) – 6.553 / 2.641.949 <80-100%> (-47%)
07./00. [NSW] The Centennial Case: A Shijima Story (Square Enix) {2022.05.12} (¥6.800) – 6.409 / NEW <60-80%>
08./06. [NSW] Super Smash Bros. Ultimate # (Nintendo) {2018.12.07} (¥7.200) – 5.849 / 4.879.799 <80-100%> (-49%)
09./09. [NSW] Mario Party Superstars (Nintendo) {2021.10.29} (¥5.980) – 4.360 / 964.133 <80-100%> (-52%)
10./11. [NSW] The Legend of Zelda: Breath of the Wild # (Nintendo) {2017.03.03} (¥6.980) – 4.245 / 2.025.606 <80-100%> (-45%)
11./08. [PS4] eBaseball Powerful Pro Baseball 2022 (Konami) {2022.04.21} (¥7.500) – 4.161 / 85.144 <80-100%> (-55%)
12./12. [NSW] Animal Crossing: New Horizons # (Nintendo) {2020.03.20} (¥5.980) – 3.529 / 7.252.259 <80-100%> (-40%)
13./00. [PS5] The Centennial Case: A Shijima Story (Square Enix) {2022.05.12} (¥6.800) – 3.503 / NEW <60-80%>
14./00. [PS4] The Centennial Case: A Shijima Story (Square Enix) {2022.05.12} (¥6.800) – 3.476 / NEW <60-80%>
15./10. [NSW] Pokemon Legends: Arceus (Pokemon Co.) {2022.01.28} (¥5.980) – 3.383 / 2.247.140 <80-100%> (-58%)
16./14. [NSW] Splatoon 2 # (Nintendo) {2017.07.21} (¥5.980) – 3.169 / 4.078.151 <80-100%> (-39%)
17./13. [NSW] Momotaro Dentetsu: Showa, Heisei, Reiwa mo Teiban! (Konami) {2020.11.19} (¥6.300) – 2.567 / 2.656.587 <80-100%> (-54%)
18./16. [NSW] Pokemon Brilliant Diamond / Shining Pearl # (Pokemon Co.) {2021.11.19} (¥5.980) – 2.552 / 2.546.279 <80-100%> (-31%)
19./15. [NSW] Clubhouse Games: 51 Worldwide Classics (Nintendo) {2020.06.05} (¥3.980) – 2.453 / 976.320 <80-100%> (-44%)
20./17. [PS4] Elden Ring # (From Software) {2022.02.25} (¥8.400) – 1.751 / 341.140 <80-100%> (-47%)
21./25. [NSW] Monster Hunter Rise [Best Price] (Capcom) {2021.12.16} (¥5.445) – 1.712 / 55.661 <80-100%> (-22%)
22./00. [NSW] Story of Seasons: Pioneers of Olive Town (Marvelous) {2021.02.25} (¥5.980) – 1.543 / 337.204 <80-100%>
23./00. [NSW] Disney Magical World 2: Enchanted Edition (Bandai Namco Entertainment) {2021.12.02} (¥4.980) – 1.330 / 71.338 <60-80%>
24./19. [NSW] Pokemon Sword / Shield # (Pokemon Co.) {2019.11.15} (¥5.980) – 1.266 / 4.340.893 <80-100%> (-53%)
25./22. [NSW] 13 Sentinels: Aegis Rim (Atlus) {2022.04.14} (¥6.980) – 1.250 / 40.486 <80-100%> (-45%)
26./18. [NSW] Super Mario 3D World + Bowser's Fury (Nintendo) {2021.02.12} (¥5.980) – 1.237 / 1.048.232 <80-100%> (-55%)
27./00. [NSW] New Pokemon Snap (Pokemon Co.) {2021.04.30} (¥5.980) – 1.204 / 343.006 <80-100%>
28./00. [PS4] Gran Turismo 7 (Sony Interactive Entertainment) {2022.03.04} (¥6.900) – 1.182 / 114.989 <80-100%> (-34%)
29./00. [NSW] Touken Ranbu Warriors # (EXNOA) {2022.02.17} (¥7.980) – 1.110 / 137.890 <80-100%>
30./00. [NSW] Fitness Boxing 2: Rhythm & Exercise # (Imagineer) {2020.12.03} (¥5.800) – 1.101 / 200.218 <80-100%>
Top 30
NSW – 25
PS4 – 4
PS5 – 1
HARDWARE
+-------+------------+------------+------------+------------+------------+-------------+
|System |  This Week |  Last Week |  Last Year |     YTD    |  Last YTD  |     LTD     |
+-------+------------+------------+------------+------------+------------+-------------+
| NSW # |     65.322 |     88.296 |     95.411 |  1.845.629 |  2.507.638 |  24.765.130 |
| XBS # |      6.225 |      7.059 |      1.183 |     76.219 |     12.356 |     204.877 |
| PS5 # |      2.693 |     24.899 |     14.044 |    397.503 |    471.312 |   1.620.838 |
| 3DS # |        235 |        226 |        495 |      6.663 |     13.326 |  24.594.111 |
| PS4 # |         22 |         41 |      1.226 |        327 |     69.198 |   9.395.271 |
+-------+------------+------------+------------+------------+------------+-------------+
|  ALL  |     74.497 |    120.521 |    112.359 |  2.326.341 |  3.073.830 |  61.766.186 |
+-------+------------+------------+------------+------------+------------+-------------+
|  PS5  |      2.240 |     23.208 |     10.896 |    356.002 |    400.145 |   1.385.128 |
| PS5DE |        453 |      1.691 |      3.148 |     41.501 |     71.167 |     235.710 |
| XBS X |        105 |      1.754 |        667 |     26.178 |      7.851 |      99.469 |
| XBS S |      6.120 |      5.305 |        516 |     50.041 |      4.505 |     105.408 |
|NSWOLED|     35.868 |     50.745 |            |    984.891 |            |   1.757.019 |
| NSW L |      9.011 |     11.005 |     23.290 |    308.509 |    722.479 |   4.719.293 |
|  NSW  |     20.443 |     26.546 |     72.121 |    552.229 |  1.785.159 |  18.288.818 |
|  PS4  |         22 |         41 |      1.226 |        327 |     68.974 |   7.819.548 |
|n-2DSLL|        235 |        226 |        495 |      6.663 |     13.326 |   1.199.166 |
+-------+------------+------------+------------+------------+------------+-------------+