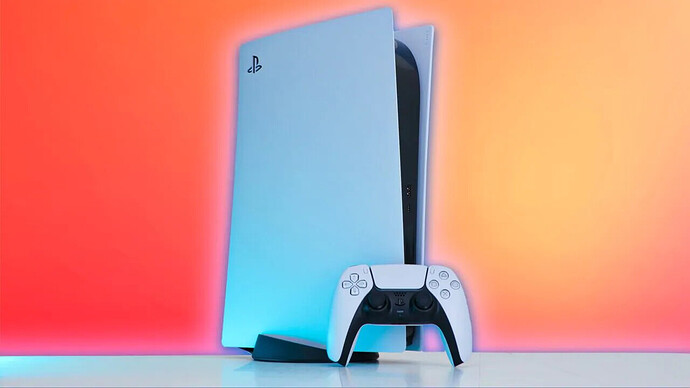 Hardware
Dopo il disastro della scorsa settimana, PS5 si riprende la seconda posizione in classifica hardware, grazie a nuove scorte appena arrivate in Giappone: sono 14mila le unità vendute questa settimana.
Xbox è costretta a tornare in terza posizione, ma si difende molto bene e migliora ancora: sono oltre 7mila le unità vendute, grazie alla piccola Series S.
Switch resta l'assoluta dominatrice, con numeri praticamente identici a quelli della scorsa settimana: 65mila console.
Software
Switch Sports resta al comando, seguito dal debuttante Taiko Risshiden V e da Kirby and the Forgotten Land.
Elden Ring (PS4) e Horizon (PS5) sono gli unici titoli non-Switch dell'intera Top 30.
Famitsu Sales: Week 21, 2022 (May 16 – May 22)
01./01. [NSW] Nintendo Switch Sports (Nintendo) {2022.04.29} (¥4.980) – 35.088 / 387.201 <80-100%> (-26%)
02./00. [NSW] Taiko Risshiden V DX # (Koei Tecmo) {2022.05.19} (¥4.500) – 21.710 / NEW <80-100%>
03./02. [NSW] Kirby and the Forgotten Land (Nintendo) {2022.03.25} (¥5.980) – 12.853 / 723.567 <80-100%> (-14%)
04./03. [NSW] Mario Kart 8 Deluxe (Nintendo) {2017.04.28} (¥5.980) – 10.274 / 4.642.828 <80-100%> (-8%)
05./04. [NSW] eBaseball Powerful Pro Baseball 2022 (Konami) {2022.04.21} (¥7.500) – 7.210 / 171.515 <80-100%> (-30%)
06./06. [NSW] Minecraft # (Microsoft Game Studios) {2018.06.21} (¥3.600) – 6.337 / 2.648.286 <80-100%> (-3%)
07./05. [NSW] Ring Fit Adventure # (Nintendo) {2019.10.18} (¥7.980) – 5.245 / 3.156.972 <80-100%> (-23%)
08./08. [NSW] Super Smash Bros. Ultimate # (Nintendo) {2018.12.07} (¥7.200) – 4.869 / 4.884.668 <80-100%> (-17%)
09./00. [NSW] Snow Bros. Special # (Daewon Media) {2022.05.19} (¥3.600) – 4.608 / NEW <60-80%>
10./09. [NSW] Mario Party Superstars (Nintendo) {2021.10.29} (¥5.980) – 3.645 / 967.778 <80-100%> (-16%)
11./10. [NSW] The Legend of Zelda: Breath of the Wild # (Nintendo) {2017.03.03} (¥6.980) – 3.525 / 2.029.131 <80-100%> (-17%)
12./12. [NSW] Animal Crossing: New Horizons # (Nintendo) {2020.03.20} (¥5.980) – 3.077 / 7.255.336 <80-100%> (-13%)
13./15. [NSW] Pokemon Legends: Arceus (Pokemon Co.) {2022.01.28} (¥5.980) – 3.018 / 2.250.158 <80-100%> (-11%)
14./16. [NSW] Splatoon 2 # (Nintendo) {2017.07.21} (¥5.980) – 2.933 / 4.081.084 <80-100%> (-7%)
15./11. [PS4] eBaseball Powerful Pro Baseball 2022 (Konami) {2022.04.21} (¥7.500) – 2.760 / 87.904 <80-100%> (-34%)
16./19. [NSW] Clubhouse Games: 51 Worldwide Classics (Nintendo) {2020.06.05} (¥3.980) – 2.268 / 978.588 <80-100%> (-8%)
17./17. [NSW] Momotaro Dentetsu: Showa, Heisei, Reiwa mo Teiban! (Konami) {2020.11.19} (¥6.300) – 2.114 / 2.658.701 <80-100%> (-18%)
18./21. [NSW] Monster Hunter Rise [Best Price] (Capcom) {2021.12.16} (¥5.445) – 2.023 / 57.684 <80-100%> (+18%)
19./00. [NSW] Death's Gambit: Afterlife (Beep Japan) {2022.05.19} (¥3.618) – 1.731 / NEW <40-60%>
20./18. [NSW] Pokemon Brilliant Diamond / Shining Pearl # (Pokemon Co.) {2021.11.19} (¥5.980) – 1.516 / 2.547.795 <80-100%> (-41%)
21./24. [NSW] Pokemon Sword / Shield # (Pokemon Co.) {2019.11.15} (¥5.980) – 1.469 / 4.342.362 <80-100%> (+16%)
22./20. [PS4] Elden Ring # (From Software) {2022.02.25} (¥8.400) – 1.287 / 342.427 <80-100%> (-26%)
23./26. [NSW] Super Mario 3D World + Bowser's Fury (Nintendo) {2021.02.12} (¥5.980) – 1.264 / 1.049.496 <80-100%> (+2%)
24./07. [NSW] The Centennial Case: A Shijima Story (Square Enix) {2022.05.12} (¥6.800) – 1.120 / 7.529 <80-100%> (-83%)
25./00. [NSW] Human: Fall Flat (Teyon Japan) {2020.06.25} (¥3.500) – 1.119 / 260.741 <80-100%> (+3%)
26./30. [NSW] Fitness Boxing 2: Rhythm & Exercise # (Imagineer) {2020.12.03} (¥5.800) – 1.082 / 201.300 <80-100%> (-2%)
27./00. [PS5] Horizon Forbidden West # (Sony Interactive Entertainment) {2022.02.18} (¥7.900) – 1.041 / 61.617 <80-100%>
28./00. [NSW] The Battle Cats Unite! (Ponos) {2020.12.03} (¥2.200) – 1.036 / 142.754 <80-100%> (+1%)
29./00. [NSW] Super Mario Maker 2 # (Nintendo) {2019.06.28} (¥5.980) – 1.035 / 1.218.074 <80-100%> (+17%)
30./00. [NSW] Kirby Star Allies (Nintendo) {2018.03.16} (¥5.980) – 1.033 / 982.418 <80-100%> (-4%)
Top 30
NSW – 27
PS4 – 2
PS5 – 1
HARDWARE
+-------+------------+------------+------------+------------+------------+-------------+
|System |  This Week |  Last Week |  Last Year |     YTD    |  Last YTD  |     LTD     |
+-------+------------+------------+------------+------------+------------+-------------+
| NSW # |     64.839 |     65.322 |     99.118 |  1.910.468 |  2.606.756 |  24.829.969 |
| PS5 # |     14.277 |      2.693 |     16.264 |    411.780 |    487.576 |   1.635.115 |
| XBS # |      7.131 |      6.225 |      1.176 |     83.350 |     13.532 |     212.008 |
| 3DS # |        256 |        235 |        376 |      6.919 |     13.702 |  24.594.367 |
| PS4 # |         20 |         22 |      1.298 |        347 |     70.496 |   9.395.291 |
+-------+------------+------------+------------+------------+------------+-------------+
|  ALL  |     86.523 |     74.497 |    118.232 |  2.412.864 |  3.192.062 |  61.852.965 |
+-------+------------+------------+------------+------------+------------+-------------+
|  PS5  |     12.755 |      2.240 |     12.232 |    368.757 |    412.377 |   1.397.883 |
| PS5DE |      1.522 |        453 |      4.032 |     43.023 |     75.199 |     237.232 |
| XBS X |        966 |        105 |        539 |     27.144 |      8.390 |     100.435 |
| XBS S |      6.165 |      6.120 |        637 |     56.206 |      5.142 |     111.573 |
|NSWOLED|     41.302 |     35.868 |            |  1.026.193 |            |   1.798.321 |
| NSW L |      6.932 |      9.011 |     33.229 |    315.441 |    755.708 |   4.726.225 |
|  NSW  |     16.605 |     20.443 |     65.889 |    568.834 |  1.851.048 |  18.305.423 |
|  PS4  |         20 |         22 |      1.298 |        347 |     70.272 |   7.819.568 |
|n-2DSLL|        256 |        235 |        376 |      6.919 |     13.702 |   1.199.422 |
+-------+------------+------------+------------+------------+------------+-------------+