Patreon:
http://bit.ly/2FNmuOZ
Twitter:
http://bit.ly/2FRtvOu
I GIOCHI PC SU HUMBLE COL NOSTRO LINK!
https://www.humblebundle.com/?partner=freeplaying
IL LINK PER I VOSTRI ACQUISTI SU AMAZON!
http://amzn.to/2rW5cdX
(potrebbe arrivarci una commissione!) il brano a fine puntata (giusto per mettere qui questo video):
https://youtu.be/xM0ndKEtrdg
Song is from Tekken 3 soundtrack; Forest Law theme. For those who don't know; Tekken 3 is ps1 fighting game; Forest Law is a character based on Bruce Lee.
Sono senza wi-fi fini lunedì
? Stremala 😬 L'anime di Erased è stato rimosso su vvvvid, la settimana scorsa.
chi ne ha parlato che devo ancora ascoltarla? mi pare alberto Mi pare Simone, ma glielo avete solo consigliato Azzo!! É già giovedì??? 😳😳 Questa svolta sarcastica di Bruno Barbera mi fa sentire indignato e molestato
ma non era sarcasmo! <3 Headspace ti ha traviato ormai io vorrei un fotomontaggio di Cage al pc che fa fotomontaggi Peaky Blinders davvero bella, anche se le prime due stagioni sono su un altro pianeta rispetto a quello che segue. Terza molto moscia, quarta che si riprende ma al contempo si sputtana un po'.
The End of the F***ing World, bella premessa. Dura un paio di puntate, poi la noia.
Dark per ora non mi fa impazzire. Sarà che non lo sto guardando con la dovuta attenzione e non ci sto capendo un cazzo coi personaggi (alla fine 'sti tedeschi so' peggio dei cinesi, si confondono tutti >:| ).
La casa di carta (La Casa de Papel), bellissima. Tanto la serie quanto la protagonista. Non ho capito perché le stagioni siano diventate due però, speriamo si sbrighino a rendere disponibile la seconda parte perché così lascia decisamente in sospeso.
Su dark concordo, se non ci poni la necessaria attenzione si crea gran confusione tra i personaggi😵 in generale un po' lenta ma comunque bella! Il primo che in puntata si azzarderà a sparare a zero su Three Billboards Outside Ebbing, Missouri lo vado a prendere a casa. Wut Mi scusi?
Pure in Svizzera Non ho idea di cosa tu stia dicendo a me risulta che in Sardegna sia normale, sparare ai cartelli stradali. Ne ho visti una marea, crivellati di colpi in campagna! quindi occhio, Stefano Quella è zona Luca Neronzio! Obsolescenza programmata before it was cool bitches! Ti puoi dare una calmata? Giovanni non ti fanno entrare a te in svizzera
comunque lo aggiungo alla MyList e ti avverto che se è un'altra roba superpreteziosa alla "madre!" sono io ad invitarti a casa Donnie Yen io non l'ho consigliato madre! comunque. Nemmeno l'ho visto Ora lo guardo solo per parlarne male con cognizione di causa A me è piaciuto moltissimo E che minchia è? Non mi è piaciuto troppo..😘 Però l'ho visto solo una volta. Capito? s'era capito alla prima! Mmm secondo me servirebbero altri 2/3 "capito?"... :/
i manifesti devono essere 3. Perspicaci. Che genio... Capito Mirco Pierfederici? No è una chat fatta coi cartelli, Mirco
ma manco l'ho visto ancora sto film Piccola precisazione per l'ultima puntata di FP.Questa è la storia del negro menato e dei casini che successero dopo.63 morti,2000 feriti e 12mila persone arrestate.Forse non ve lo ricordate,o magari eravate troppo giovani,ma ai tempi fu,e resta ancora,un evento simbolo di quegli anni
en.wikipedia.org

The 1992 Los Angeles riots, also known as the Rodney King riots, the South Central riots, the 1992 Los Angeles civil disturbance, the 1992 Los Angeles civil unrest, and the Los Angeles uprising,[4] were a series of riots, lootings, arsons, and civil disturbances that occurred in Los Angeles County,....
sìsì io me la ricordavo e ricordo vividamente anche le immagini dei tg con il casino nelle strade e i negozi in fiamme, non ricordavo il suo nome però, poi per coincidenza tipo il giorno dopo ho beccato quel post su police quest iv che toccava proprio l'argomento
approposito grazie Bruno che mi hai ricordato quell'articolo,mi ero ripromesso di leggerlo ma stavo al lavoro e poi l'ho perso di vista,lo recupero subito Spoilerate gta San Andreas?!?! peggior podcast di sempre. È SUCCESSO PURE A RODNEY KING
COLPEVOLE DEL CRIMINE D'ESSER NATO NERO
NELLA BUIA CAPITALE DELL'IMPERO DEL DENARO (cit)
Mi stupisco di Simone che non rimembra Francesco Alta Energia Microfono. A questo gioco al massacro io non ci sto. (When you see it...)
LoL Ma come! Uno si fa in 4 per te e lo maltratti così? 😜 Se Sweet Guy non è hentai (o equivalente coreano) FreePlaying è un documentario Gliel'ho detto in puntata, ma Bruno dice che si può fare molto di peggio di così. sì minchia ragazzi tornatevi a leggere le ore ma come state messi oh
Non c'è manco un tentacolo in culo, in effetti. e quello è il meno! Senza triplo fisting uncensored è da pegi 6+ Abbiamo la risposta che cercavamo cmq facciamo il sondaggio, qual è la vostra preferita? la mia quella con i capelli bianchi
La vicina. Ha pure il dramma è un personaggio sfaccettatissimo sì ma quella coi capelli bianchi c'ha la cosa che prima lo schifa ma poi si sottomette alla sua virilità Non so decidermi, ma forse direi la mora. il problema è che alla fine a parte i capelli sono tutte uguali Prendi questo stronza ora non fai più l'emancipata eh Pure la parrucchiera non male così s'impara, respect the cock Fabio Di Felice sì pure per me la parrucchiera menzione d'onore Cone ogni donna hentai è dominata da bassi istinti che trascendono ogni velleità di molestia Il tizio muscoloso in ciabatte Adidas e calzini Non so nulla, cosa è? Anime, Manga, videogioco...

Sono le intenzioni con cui è fatto a fare la differenza.
Ma poi, che importanza ha? :D Dipende tutto da come vengono censurati.

Se la censura è sovrapposizione al disegno originale (ad es. il pixellato oppure la strisciata nera) si presuppone che esista un disegno originale con nudo integrale, per cui è un manga hentai (e a volte
esiste anche la versione uncensored).
Se invece la censura è contestuale al disegno (ad es un vaso in primo piano che impalla la visione dei genitali) quello è un manga erotico. Appunto, qui si vede lui apertamente lui che inchiappetta lei con la striscia sopra all'uccello Allora è un hentai.
manga coreano Visto. Beh, se non è hentai ci si avvicina moltissimo. Non capisco cosa gli manca per esserlo, alla fine censurano solo gli uccelli Boh, è un po' il limite tra porno e film erotico no? He does a body good ❤
michele almeno tu confermami che questo più che un hentai è un softcore Appena posso lo vedo così vi dico.
Quanto ci metteranno i volumi cartacei ad arrivare dalla Korea?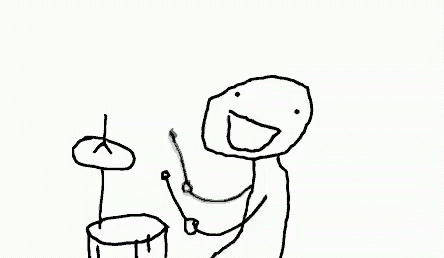 Aaaaaaaaaaah...
Veloci come un razzo Comunque sto vedendo Peaky Blinders,ho messo in lista Kiseiju,sto leggendo Sweet Guy e ho messo Veleno tra i podcast da ascoltare.Se FP uscisse 3 volte a settimana dovrei smettere di lavorare. E grazie a Dio che non consigliate libri😁
Beh, veramente... Se volete comincio xD Pensa se consigliassero anche videogiochi
io ho parlato di videogiochi e ho pure chiesto consigli! ormai faccio retrocast sugli argomenti storici di fp :( Bello l"ospite
DOVE SARÀ STATO TROVATO il libro di Saviano questa settimana? [iTunes | Link diretto | Feed RSS | RAW | Permalink]
IL LIBRO DEI PARTECIPANTI
Bruno #BRUNODINOI Barbera (blog, Twitter)
SimoneCognome #SAGGIOSIMONE Andreozzi (blog, tumblr, sito, sito, sito, Twitter)
Mirco #MAESTROMIRCO Pierfederici (Facebook, blog, sito, Twitter, Instagram)
Alessio #VITADANEGOZIO De Matteo (Facebook, Twitter)
Stefano #UOMOBIGGIO Biggio (podcast, YouTube, Twitter)
Fabio #DRIZZT Di Felice (Twitter)
Alberto #ELDACAR Belli (Twitter)
Simone #TAGLIAFERRI.IT Tagliaferri (blog, sito, Twitter, Instagram)
Matteo #BECKSOFT Beconcini (Twitch)
V. #ANDMIND M. (Twitter)
Davide #MITICODAVIDE Alexandro Fiandra (itch.io, blog, Twitter)
TANTI SALUTI E TANTE BELLE COSE
Un saluto anche agli amici che ci hanno seguito in diretta! Scusate se non vi nominiamo uno ad uno, ma ci vuole davvero troppo tempo per recuperarvi… chi c'era comunque sa!
Ricordate di scriverci numerosi in email: i vostri dubbi e le vostre domande troveranno saggia risposta nella posta del cuore di Simone. E non dimenticate di seguire il nostro fantasticissimo gruppo Facebook!
Per ascoltare l'episodio:
iTunes
Link diretto
Feed RSS
CHI AIUTA FREE PLAYING AIUTA IL PROGRESSO
Volete supportarci? Piaceteci e fateci piacere su Facebook, cerchiateci e fateci cerchiare su Google+, cinguettateci e fateci cinguettare su Twitter e, ovviamente, recensiteci, cinquestellateci e seguiteci su iTunes!
Se siete ricchi sfondati, potete pure farci la donazione o supportarci su Patreon.
Monika, da Doki Doki Literature Club, disegnata da Kyokazu:
Il brano a fine puntata è il tema di Forest Law dalla OST di Tekken 3:
https://youtu.be/xM0ndKEtrdg
Grazie a Liv, che ci ha fatto il promo finale! La potete trovare su YouTube:
http://bit.ly/2fkeUQ6
Grazie anche a Craig, il bot con cui registriamo il podcast in modalità multitraccia da Discord!
http://craigrecords.yahweasel.com/
(Occhio che è in beta e ogni tanto dà problemi, in caso vogliate usarlo assicuratevi sempre di avere una registrazione di backup! In ogni caso l'autore è disponibilissimo e gentilissimo e ci ha già recuperato un paio di registrazioni che avevamo dato per disperse!)
UNA CONDIVISIONE PER LA LETTERATURA!